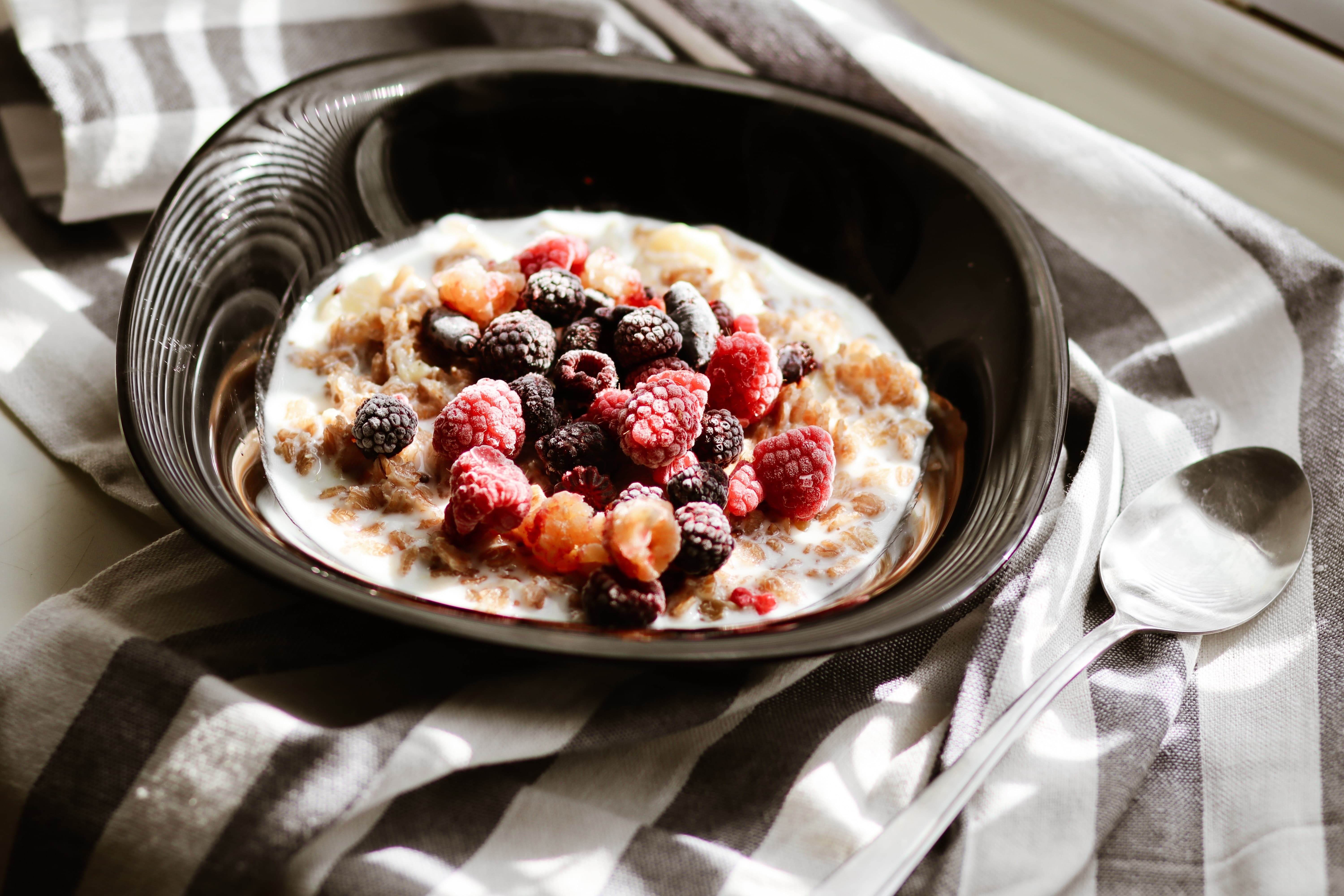 Eating Healthy: Snacks 101
Posted in:
Eating Healthy & Exercising
It's important to fill your diet with nutrients from all food groups: grains, protein, fruits, and veggies. In order to have limber muscles, strong bones, and overall good health, these items are necessary. Sometimes it's hard with a busy schedule to get the meals needed to stay healthy. Simple snacks are great to help satisfy hunger pangs and hold you over before lunch or dinner. Here's a few easy snacks you can make yourself.

Oatmeal: Perfect for breakfast, but also any other time of day. Oatmeal is rich in fiber on its own, but adding other ingredients can pack a punch to this healthy treat. Try a pinch of cinnamon, apples, pears, cranberries, etc. Easy and delicious.

Cheese & Meat Rolls: Grab some deli turkey, ham, or chicken slices and roll them with a little square of your choice of cheese. Perfect combo of protein and calcium. Last of all, poke it with a toothpick! You have your very own snack-on-a-stick!

Avocado Toast: Super trendy, avocado toast is a popular snack with kids and adults. Since avocado is packed with so many nutrients (fiber, fat, vitamin C, potassium), it's a good option for an afternoon munchy. Toast a piece of bread in the toaster while you mash up an avocado, and presto, spread it on. Feel free to sprinkle some pepper, salt, and add a couple of tomatoes.

Yogurt and Fruit: Homemade parfait? Yup! Take a few spoonfuls of yogurt and mix in your favorite fruits, maybe even some granola or cereal to make it fun. Protein, calcium, good bacteria, natural sugar, and grains make for a wonderful sweet treat.
Next time you're in a pinch with what to do for a snack, try one of these healthy options. You will feel refreshed and your body will thank you for it!